Spotlight: Spryker News Category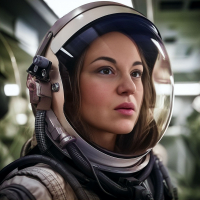 Lauren Kulwicki
Senior Community Manager

Sprykee

Posts: 150

⚖️ - Guardians (admin)
This week I'm going to spotlight one of our main categories, known as https://commercequest.space/categories/spryker-news ! 📣
TLDR ✏️
Spryker-related news, announcements, and event information is posted here.
You can find Spryker News in the main header "Discussions" drop-down or on the "All Categories" page.
The best way to keep up and be alerted to upcoming community events & save the dates is to FOLLOW IT!

Head to
and click the bell icon.
Highly recommend adding "email notification" to your follow to never miss an update!
What kind of info can I find here?
This is your space to keep up with all Spryker-related news and announcements. We post everything from general community news to important updates. You'll be alerted about things like -
"Save the dates" for upcoming events
CommerceQuest info
New ranks & badges to earn
Updates from various teams at Spryker
Event recaps (ex. Hackathon, User Groups, AMAs)
And more….
Where can I find
?
Header: The main drop-down under Discussions —> General Topics —> Spryker News.
Categories page: You can also find it in the main All Categories space.
How do I keep up with Spryker news and announcements?
Follow it! 🤩
The best way to keep up with Spryker News is to follow the category by clicking the bell icon - that way you'll be alerted every time a new post or event save the date has been added.
I personally recommend setting up email notifications, since you'll never miss an update ;) Here's a quick tutorial with more info about setting up your notifications.
Bookmark it: Use the bookmarks feature if you want to follow up and keep up with specific posts within the Spryker News category.
Check the homepage: We often pin relevant updates to the homepage under "Announcements."
Annnnd, that's it for now!
If you have any questions, let me know in the comments below 😃
Want more tips about navigating CommerceQuest? Check out our Tip List.
Tagged: