Time to wrap up and get your badges! 🎖😍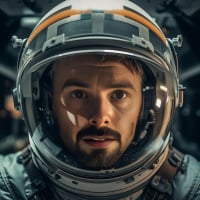 Hi CommerceNauts,
a big thank you for everyone joining us during our Hackathon and Spryker Excite 2023. We enjoyed spending time with you and getting feedback and new ideas on how to shape this space! 🤩
NOW it's your turn. Redeem all the badges you deserve.
You registered within this week/before the 18th of September → get your Beta User Badge
Attended Excite 2023 → get your Excite23 Badge
Share a picture of your experience in this discussion and get another badge! Tag fellows so they get the badge too! 🫰🏼
Redeeming is super easy: click on the respective link and look for the button that states "Request this badge"
Cause as you know…
You gotta catch them all 😜