Spryker Excite 23: Take a photo and dive into the CommerceQuest!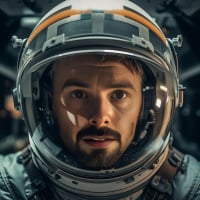 🚨 This mission will be activated on the 13th of September! 🚨
This is mission control with an important message! 🫡
During our field expedition at Spryker's Excite 23, each community member shall secure proof of their attendance (People from Earth would say: take a picture of yourself).
Later into the event day, you will encounter an area next to the refuel station (aka bar) to create a CommerceQuest Memory. 🤳🏻📸
To sum it up: take a picture and post it into this thread as a comment below!
Everyone gets a special badge for sharing a picture.
PLUS: We will award the best submission in this thread with something special 😉
Warm up your smile and take a nice shot!
-
If you have not signed up yet, head over to https://spryker.com/events/excite2023/ and contact your peers at Spryker for a potential discount code.
Comments