What are the Slack Archives?

It's a history of our time together in the Slack Community! There's a ton of knowledge in here, so feel free to search through the archives for a possible answer to your question.

Because this space is not active, you won't be able to create a new post or comment here. If you have a question or want to start a discussion about something, head over to our categories and pick one to post in! You can always refer back to a post from Slack Archives if needed; just copy the link to use it as a reference..
How to deal with customers that want to change the e-mail of their account?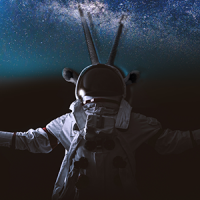 Hi Community, my success story first: i was tempted but able to resist putting my request straight forward to
TLDR: Within your project domain do you have implemented a solution already to change/update a customers email adress?
If so please share here or write DM.
Long version:
How do you deal with a Customer requesting "Please change the email of my account"
From time to time we get these requests passed over as a daily business from legal + data protection officer.
"Hi Webshop. Please change the email of my user account to <mailto:[email protected]|[email protected]>. I no longer have access to my former mail adress because of [valid-reason] and would like to order new stuff but also like to keep my order history. "
Such requests has been checked and approved by our legal already. it is 100% no fraud and a valid request. By german law the customer has a general right to get his data "up tp date".
Currently we do not do any of such request. The Email adress of a customer cannot be changed in zed/backoffice. Most liklely because of relations issues. Instead we simply encourage customers to create a new account with the new mail adress. Customers are unhappy with this because they lose their order history.
Spryker Team already confirmed: You cannot change the email of an existing account, you would have to create a new account from scratch.
So again: no order history.
Anyone already has come up with a solution for this? Or do you all deal with such requests as we are currently?.
I was thinking of a cmd to update existing relations in all orders from OLD Account to NEW account
Comments