🚨 Community News - October Leaderboard Champions, Level Ups, Upcoming Events ⭐️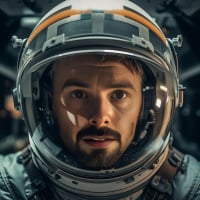 👋🏻 Hi CommerceNauts,
we successfully ended the spooky season and are heading into November. A quick rundown of updates & news we want to share with you! 🫡
October Leaderboard Champion 🏆
Big shoutout to our top contributors in October. It was a cool head-to-head race in the last few days 🏁
🥇 First Place - @Alberto Reyer
🥈 Second Place - @Fred Jung
🥉 Third Place - @ynnoig & @filip.gojkovic955
You all got our 🎃-badge for your next pumpkin-spice-latte 🧋
Read further to know more about our November Champion Badges.
Members climbing up the rank ladder 🪜
We salute you - @Fred Jung - joining our ranks among Astro Novice - our second rank on our ladder!
For those who are eager to explore our ranks. Check this helpful article -
Upcoming Events
Join our AMA with @Simon Brugger on the 16th of November to ask him anything about Documentation - will be fun! https://commercequest.space/events/12-ask-me-anything-all-about-documentation-feat-simon-brugger
Next Virtual User Group Meeting on the 28th of November - https://commercequest.space/events/4-spryker-digital-user-group-november-2023-edition-remote-english
Sneak Preview - November Champion Badges
Another set of champion badges for our monthly leaderboard has been added. Become an active contributor by posting, commenting, and helping each other. And: reach for the stars!
That's all for this episode! Take care of yourself out there in space and make sure your oxygen tanks are filled up!
Cheers - Sam 🧑🏻‍🚀
Tagged:
Comments