Hackathon winners: team Big Safari Energy 🏆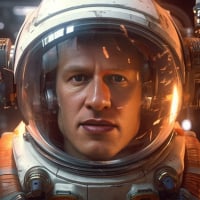 Guido X Jansen
Global Business & Technology Evangelist

Sprykee

Posts: 384

⚖️ - Guardians (admin)
🎉 Huge congrats to team "Big Safari Energy" for taking home the top prize at this year's Spryker EXCITE Hackathon! 🏆
The Team:
Alvin Gonzalez
Víctor Merino García
👏 You guys:
Filled a crucial product gap 🛠️
Rocked the tech with Oryx, APIs, and even trained an AI 🤖
Nailed the demo and live showcase 🎥
Showed amazing teamwork 🤝
Keep pushing the boundaries and innovating! Can't wait to see what you do next. 🚀
The 100 EUR Amazon Vouchers will be in your inbox soon!
More info on the team and their achievements:
Tagged:
Comments