Save the Date: Project Tech Leads "Ask Me Anything" Event (October 11th)!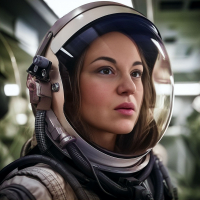 Lauren Kulwicki
Senior Community Manager

Sprykee

Posts: 149

⚖️ - Guardians (admin)
DATE CHANGE: Please note the new date is October 11 at 14:00 CEST - Thanks!
CommerceQuest is excited to announce its very first Q&A!
We're kicking it off with an Architecture theme: Join @Buenyamin Inan and @Ievgen Varava, two Project Technical Leads at Spryker for an "Ask Me Anything" session. Together, Bünyamin and Ievgen will answer your burning questions, and you'll get to know them a bit in the process!

How it works:
We're collecting your questions in advance. You can either post your questions directly here as a comment (be sure to upvote your favorites!) or submit them using this Google Form. The deadline to submit questions is October 10th.
If we can't get through all the questions in this session, don't worry! Ievgen and Bünyamin will answer them here or do a follow-up AMA session.

Sign up here:
Got (other) questions? If you have a question but it isn't related to the topic of this AMA, please share it in one of our existing categories instead, and one of our members will help you out :)
Looking forward to your questions & hope you can join us during the live session for the answers!
Comments