Community Tip: Get the Most from CommerceQuest w/ Tips, Badges, and more!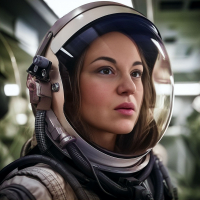 Lauren Kulwicki
Senior Community Manager

Sprykee

Posts: 150

⚖️ - Guardians (admin)
Hey there community members! As your finding your way around CommerceQuest, I just wanted to drop a short overview of where you can find some additional information and optimize your time here:

1️⃣ Getting Started Section
If you're new or feeling a bit lost, check out our https://commercequest.space/categories/getting-started section. Here you'll find a complete overview to help orient you. For the basics on navigating around the site, check out our Navigation Guide.
2️⃣ Regular Tips
We also share regular tips (like this!) to help you fly your rocket around our community space. Here's a list of all our tips so far, or simply visit https://commercequest.space/categories/help-and-guidelines . Feel free to recommend a future tip for us to do and we'll get right on it ;)
3️⃣ Badges
You may have spotted our leaderboard on the homepage and we hope you're already making your way through earning some badges 😎 Check out our Crew System to learn more about earning ranks and badges. On that topic, here's a (limited time) badge that you can get just by being here with us in our earliest days: the Beta User badge!
4️⃣ Event Calendar
Want to meet up? We offer monthly (mostly virtual) Spryker Digital User Group meetings where you can learn from other Sprykees and community members. And, we'll post other community-related https://commercequest.space/events/category here too.
5️⃣ Help & Support
Probably goes without saying, but this should be your go-to place to ask & answer questions! You'll find a mix of peer support and Sprykees here to help you with your Spryker projects, coursework, burning questions, and more. If you need additional or more specialized support, visit the Resources drop-down in the main menu to get you where you need to go, or visit our Additional Resources page.
If you need anything, holler at our experienced folks floating around CommerceQuest or leave a comment here!
We're here to make your stay amazing 🌱
Cheers,
Lauren
Tagged: