Name update: CommerceQuest!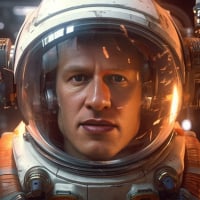 Guido X Jansen
Global Business & Technology Evangelist

Sprykee

Posts: 387

⚖️ - Guardians (admin)
Hey all, quick update on our name:
We found out that a trademark was filed for "CommerceVerse" in the USA. The trademark was already applied for in 2022, but unfortnately was only published around the same time that we did our brand/trademark research, causing us to initially miss the trademark.

Since we're not fully locked in to the name yet (as we're still in beta anyway) we thought it would be better to avoid any confusion/potential conflict and continue under a different name.
This name became CommerceQuest, we might even love it more!
And as an added bonus: some people let us know that "CommerceVerse" was a bit hard to pronounce so… two birds one stone? 😄

All other things - the concept, goals, style - will remain the same, it's just the name that's different. We already changed the name everywhere on here and we'll soon flip the DNS to the new domain as well.
If you see any references to the old name where it shouldn't be, please send us a message!
Tagged:
Comments