Community Roadmap Ideas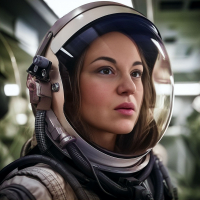 Lauren Kulwicki
Senior Community Manager

Sprykee

Posts: 149

⚖️ - Guardians (admin)
Hey there, amazing community members! We're thrilled that you landed your spaceship in our CommerceQuest 🚀
The CommerceQuest is for YOU! That why we believe that the best ideas come from our community members themselves. We're committed to giving you a voice and involving you in shaping the future of this platform, so please share any feedback or ideas you have to help us improve and grow.
How You Can Help Shape our Community Roadmap 🗺️

Have an amazing feature in mind? Or a fantastic event you'd love to see? Let us know by sharing your ideas right in this Community Ideas & Feedback space. We want to know your suggestions and dreams for what you want this platform to be.
We're here to listen, support, and learn from each other. So, dive in, explore, and let's create something extraordinary together!
-Your Community Team ✨
Tagged:
This discussion has been closed.