🌟 It's Your Turn to Shine - Introduce Yourself to Our Amazing Community! 🌟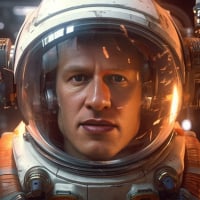 Guido X Jansen
Global Business & Technology Evangelist

Sprykee

Posts: 387

⚖️ - Guardians (admin)
As the vibrant, growing community that we are, we constantly have new members joining us on our exciting journey. We believe each one of you brings a unique energy, perspective, and potential that can enrich our forum. Therefore, we would like to invite all our newest members (and those who've been a little shy until now) to introduce yourselves!
Your intro can be about your job, the work you do, or anything else that you're comfortable sharing with us. Do you have any interesting hobbies? What drives you or ignites your passion? Have you traveled to an unforgettable place or do you have a unique skill or hidden talent that might surprise us?
Remember, there's no right or wrong way to introduce yourself. Feel free to be creative and have fun with it! Use images, gifs, videos or simply your words to paint a picture of who you are. But if you're unsure where to start, you can consider answering some of these questions:
What brings you to our community forum?
What's your professional background or the work you currently do?
Do you have a favorite hobby or pastime that you'd like to share?
What's a fun or interesting fact about yourself?
How can our community be of help to you and vice versa?
To get things started, just reply to this post and start typing. Share as much or as little as you're comfortable with - every bit helps us get to know you better!
↔ Introductions aren't just a one-way street. Feel free to engage with other members' posts, welcome them, ask questions, or share experiences. This is a wonderful opportunity to make connections, share insights, and learn from each other.
Can't wait to hear your stories!
Tagged:
Comments