🌟 Welcome to CommerceQuest - Your access to Spryker Excellence! 🚀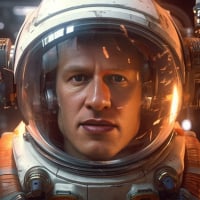 Guido X Jansen
Global Business & Technology Evangelist

Sprykee

Posts: 384

⚖️ - Guardians (admin)
Dear Spryker customers, partners, and developers,
We are thrilled to unveil CommerceQuest, the exciting new platform that will redefine your Spryker community experience. As we wind down our Slack, we invite you to embark on a remarkable journey within our dedicated forum, specially designed to cater to all your commerce needs.
Why Switch?
Switching community platforms is never easy or a thing that should be taken lightly.
The main driver to still do it, was the input we received from our community members. In general there wasn't a big dissatisfaction with Slack, but a lot of the things you mentioned were things that couldn't be solved by staying with Slack.
Not organized enough. Slack doesn't allow moderators to move or merge discussions, limiting how much we can organize things. There is also limited ability to segment (new and advanced) users and help them accordingly.
Closed off. Slack can't be indexed by search engines, so if you'd search for a solution in Google or ChatGPT, it won't surface if it's in Slack.
Limited Search The free version of Slack only has a 90-day search history, meaning we are haemorrhaging knowledge on a daily basis.
Now point 3 would be solved by the paid version, but point 1 and 2 wouldn't. Slack CEO Stewart Butterfield also mentioned that Slack is being built for internal company chats, not for external communities. Meaning that Slack won't focus on developing any community features in the future: we would be stuck with the features we'd have now, without options to go beyond what Slack offers.
So after careful consideration and talking with many of you, we made the choice to switch to a platform that solves the main issue with Slack and allows us to keep developing.
Why CommerceQuest? We understand that the change might come as a surprise. You may have expected us to just go with "Spryker Community" and be done with it. But at Spryker we're always challenged to "Go Beyond" so we did! CommerceQuest.Space is about the never-ending quest towards a better universe of composable commerce. It represents our commitment to creating a space where ideas converge, knowledge flourishes, and collaboration thrives. Whether we talk about Spryker itself or about commerce in general.
Brace yourselves for an extraordinary adventure!
Why join CommerceQuest?
Let us showcase some features that await you:
📚 Extensive Spryker Knowledge: CommerceQuest is your gateway to find all knowledge around Spryker. We've imported main Slack discussions from the past 5 years which are now fully searchable. On top of that, we are working on implementing federated search capabilities, allowing you to search through our Documentation, Academy and Whitepapers right from the forum search bar.
🌐 Engaging Discussion Boards: Connect with our diverse community of like-minded individuals. Share your experiences, ask burning questions, and ignite thought-provoking conversations. Engage in meaningful dialogues, learn from industry experts, and gain valuable insights that will help you shape your commerce journey, regardless of job title and experience level. 
👨‍💻 Developer Corner: Attention, developers! Step into a dedicated space where innovation knows no bounds. Collaborate with fellow developers, seek advice, and share your cutting-edge projects. The Developer Corner is your playground to push the boundaries of commerce technology and showcase your skills. 
Now is the perfect time to join CommerceQuest and become an integral part of the Spryker community's evolution. Register today to access exclusive content, engage with fellow members, and be at the forefront of the latest commerce trends.
Our mission is to foster an inclusive and collaborative environment, where every voice is heard, every idea is valued, and every member thrives. Together, let's chart a course towards commerce excellence and shape the future of Spryker. 
Welcome to CommerceQuest, your gateway to infinite possibilities! 
Warm regards,
👨‍🚀 Guido X Jansen
On behalf of the CommerceQuest Crew
Tagged:
Comments