Video: Spryker Developer Experience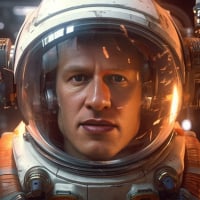 Guido X Jansen
Global Business & Technology Evangelist

Sprykee

Posts: 386

⚖️ - Guardians (admin)
Hey everyone! We recorded a nice video  centered around Spryker Development that we'd like to share with you:Our community members @Miglė Zubavičiūtė, @Chemaclass and @Gustas spoke about the following topics:
What do you use Spryker for?
What do you like most about Spryker?
Why did you get certified through Spryker?
What are your favorite things about Spryker?
Would love to get your feedback and if you'd like to see more of these!
For a follow-up, I'd like to ask all of you: What cool stuff have you created with Spryker given it's flexibility and extensibility?
 Let me know in the comments! 👇
Tagged:
Comments