Namespace config theme don't work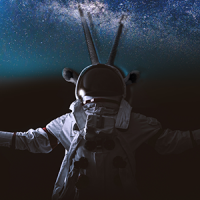 hi team,
Currently we are participating in frontend development training courses.
We can configure it to run well on 2 themes corresponding to 2 stores DE and AT.
However after viewing this documentation https://docs.spryker.com/docs/scos/dev/front-end-development/202307.0/yves/front-end-builder-for-yves.html#twig- templates
We tried applying the config to the store's namespace.
Everything is correct when building YVES, path /public/Yves/assets/DE/green/
/public/Yves/assets/AT/default/ is generated exactly as described in the documentation.
However, when checking in the browser. The layout pool appears for both stores. We have checked the console log. An error appears:

It seems like it always takes the path with namespace as current. It should be based on the store's namespace
You can view the record to understand clearly.
https://www.loom.com/share/0525c664b49149eca66f3c90c94dda3f?sid=3f2de1e0-022c-4615-84e8-a9e2037d2b6d
Note: we are using B2C demo package version 202307
Thanks
Hau Nguyen
Tagged:
Answers