Community Tip: Don't be afraid to enter the BLACK HOLE 🕳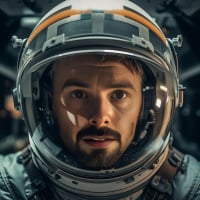 Hi amazing crew, let me tell you a bit about a district in our space that might appear intimidating to you, yet lets you explore what you are passionate about - https://commercequest.space/categories/the-blackhole
We understand that on our long journey throughout CommerceQuest you might wanna talk about stuff that is beyond our mission.
That's exactly the time you shall then enter the Blackhole. This space is undiscovered, does not follow any known laws of nature, and awaits you to fill it with what's on your mind.
Wanna know more about each other?
What's the favorite drink of other crew members?
Is Interstellar scientifically accurate?
and anything else you might think of…
Those are all things you can ask away in our Blackhole!
Do you dare to enter it? 🪂
Your crew mate
Sam 🧑🏻‍🚀
Tagged: